---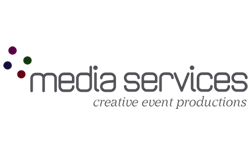 COMPANY: Media Services
Media Services are an experienced Audio Visual Equipment Hire and Project Management company based in Central London.
CHALLENGE
Media Services needed to increase their revenue. There are two directors in the company and, although they both have excellent operational and business experience, they are lacking sales experience and it is a true weakness they recognised. They appreciated that they needed to out-source this area until they could afford a full time sales person. They had triesd mailshots, researching on the internet, and calling ad-hoc without success.
SOLUTION
After research on the internet Media Services found VSL and decided that we looked like a company they could work with. our services were flexible and scalable and suited their seasonal requirements.
VSL provided a database of companies in the South East and immediately set to work calling these companies to discover the requirements they had for AV equipment. This involved uncovering the contact within the organisation and introducing Media Services then booking meetings for the Directors to attend. It was a very straight forward appointment setting campaign that clearly provided both the quality of sales ability they required along with the right amount of leads to feed the pipeline.
RESULT
VSL provide 8 days a month calling for Media Services and this is sufficiently growing the client base with around 7-8 new clients every month. The dedicated caller ensures a great understanding of the business and a close working relationship. We have now been working together, increasing and decreasing the calling as and when required, for around 5 years.