Let VSL make the calls so you don't need to
We help brands to connect with prospects,
convert more leads and increase their revenue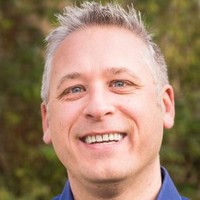 It's been great working with VSL. Thank you to you all.

It's rare to come across an agency that commits, delivers and continues to commit and deliver to the very last day. Getting the last lead on last day of program is the latest in a succession of points that demonstrates why the VSL approach is successful.

Tony Watkins, Director, bChannels
Our Experience
We have experience of calling and booking appointments with some of the largest organisations in the world, large corporates, the SME market, Public Sector and small owner managed businesses.
Our team call into UK, Europe, APAC, USA, Canada, Australasia and EMEA.
We have called into all sectors over the past 20 years – Public, Technology, Manufacturing, Finance, Automotive, Construction, Aviation, Education, Professional Services, Healthcare, Pharmaceuticals, Telco, Utilities to name a few.
Speaking to key decision makers who have a need and a budget and key, we have booked appointments with all the O's – CEOs, CIOs, CTOs, CMOs, Directors of IT, HR, Marketing, Legal, Finance, Tax, Data, infrastructure, Distribution, Facilities, Telecomms…
Providing fully qualified appointments calling into cold data, warm leads (MQLs), existing accounts or your database. Not all clients want fully qualified appointments, so we also offer qualified sales leads for your team to close, profiling organisations to understand hierarchy, dept locations and decision making process, invitation to events, generating information requests and pure data cleanse and enhancements.