---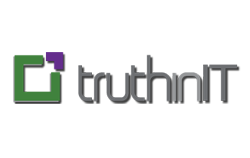 COMPANY: Truth in IT
Truth in IT is a media and publishing company founded by W. Curtis Preston in 2010. It's goal is to connect potential buyers of technology with the end users through various forms of media including Videos, Seminars and Webinars.  The company revenue comes primarily from the sponsors of the events.
CHALLENGE
Curtis Preston came to us back in 2012 looking for a telemarketing agency to help him generate attendees at Truth in IT's free 'Back up' and 'Virtualisation' events in the UK.  They were running approximately 2-6 events each month, all over the USA too and whilst simply emailing a vast database was generating some attendees Curtis knew there was potential to increase the attendee numbers.  Finding a company that had the bandwidth to work on an ad-hoc basis and provide Truth in IT with the team of callers to ensure the events were filled was the greatest challenge. In addition to this they needed extra support for these events, calling delegates the day before an event to maximise the attendee numbers.  The high attendee numbers were vital to ensure the continuity of sponsors to provide them with the revenue.
SOLUTION
VSL took this campaign on and started with a team of 4 callers on a pilot of two events in the UK.  The callers were provided with lists of 1000's of end users that had either clicked on emails or opened them and they called through these registering the delegates on the events.  The attendees were registered using online registration forms and the events grew as did our services for Truth in IT.   Following a successful pilot we were soon calling for all the events in all the states in the USA.  The callers were calling from 1pm UK time right through to 11am UK time depending on the state the event was in.
RESULT
Two years on and VSL now manage the entire calling requirement for Truth in IT's events.  We access their marketing system and generate the data for the callers to call, gauge the calling requirement, send extra information out, chase up bookings and take the pressure away from the team at Truth in IT which enables them to focus on the event content, look after their sponsors, plan and execute the events and all the logistics surrounding them.  We scale the calling up and down using anything from 1 caller to 6 callers depending on how many registrants are needed and how many events are running.  This allows Curtis the full flexibility of only paying for callers when he needs them and really stepping thing up when the volume is required.